Our hand crafted body sprays are multipurpose; they can be used as an alternative to perfume or to freshen your linens or pillows.



(If you

'd prefer a different fragrance, just add it to a note at check-out)
​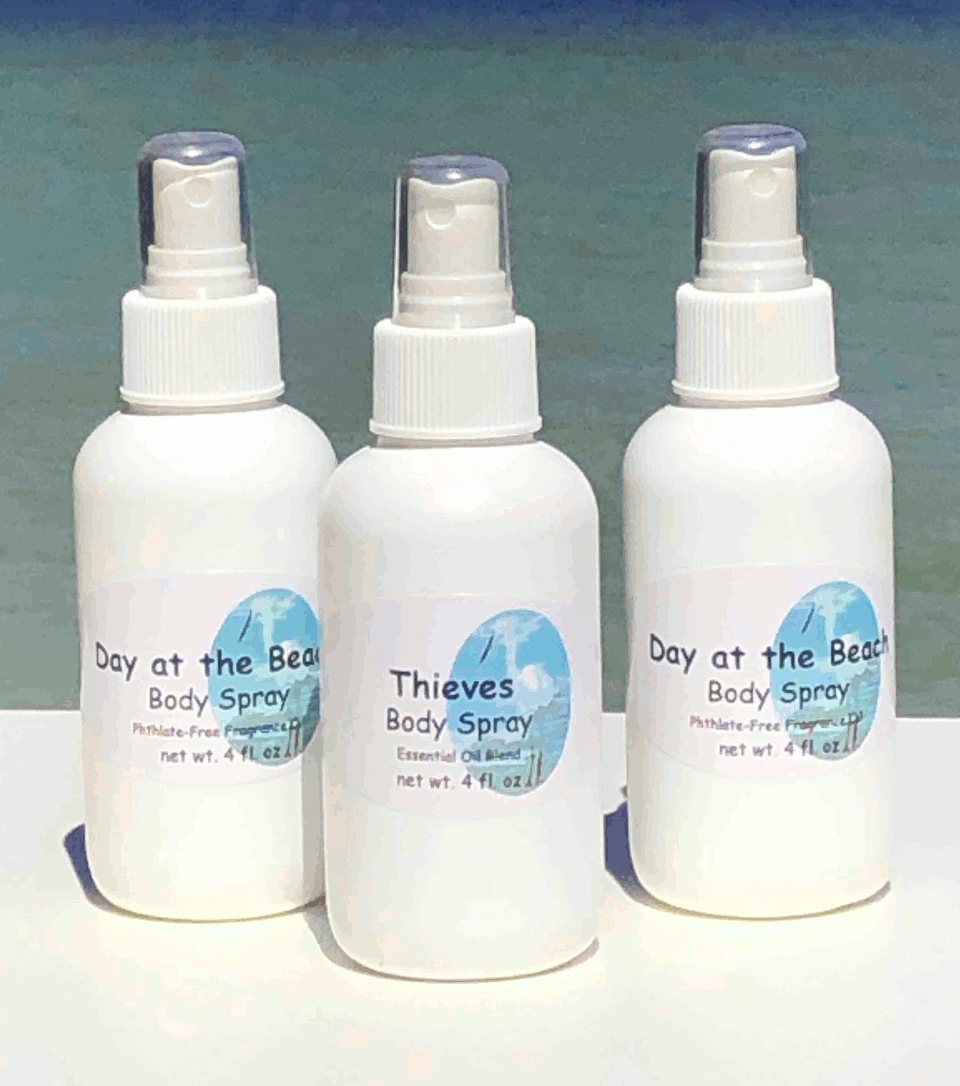 DAY AT THE BEACH: Our most requested body spray scent, it smell just like Coppertone suntan lotion.

DRIFTWOOD: As relaxing as a stroll on the beach, this bath bar has notes of dried coconut, eucalyptus, night blooming jasmine, carnation, and vetiver followed by sun dried driftwood and the tanginess of seaweed. Great for both men and women
Ingredients: Distilled Water, Glycerin, Essential Oil Blend, or Phthlate-Free Fragrance Oil, Polysorbate 20, Lactobacillus Ferment & Lactobacillus & Cocos Nucifera (Coconut) Fruit Extract, Preservative.